COMICS

Sorry about the lack of quality of these comics, as my scanner sucks. I also should sharpen my pencil before making them.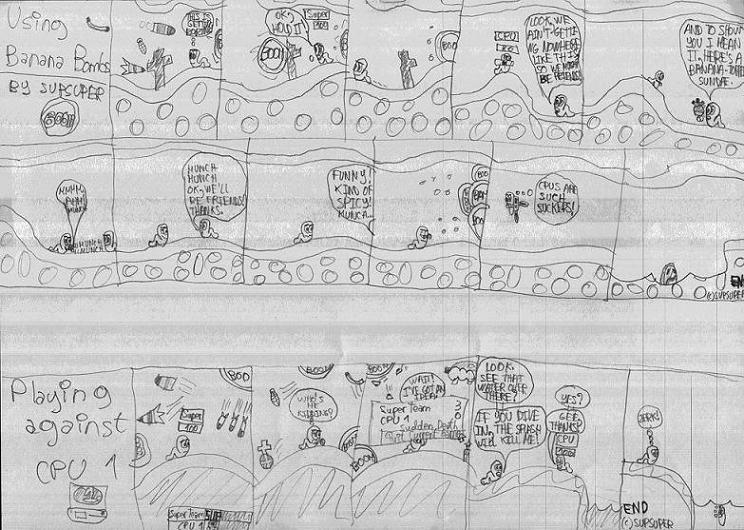 Comic Strips #1: "Using Banana Bombs" and #2: "Playing against CPU 1"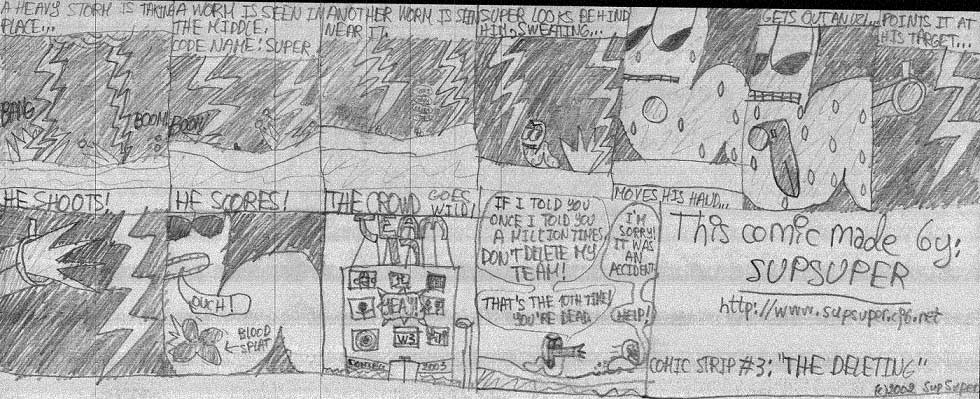 Comic Strip #3: "The Deleting"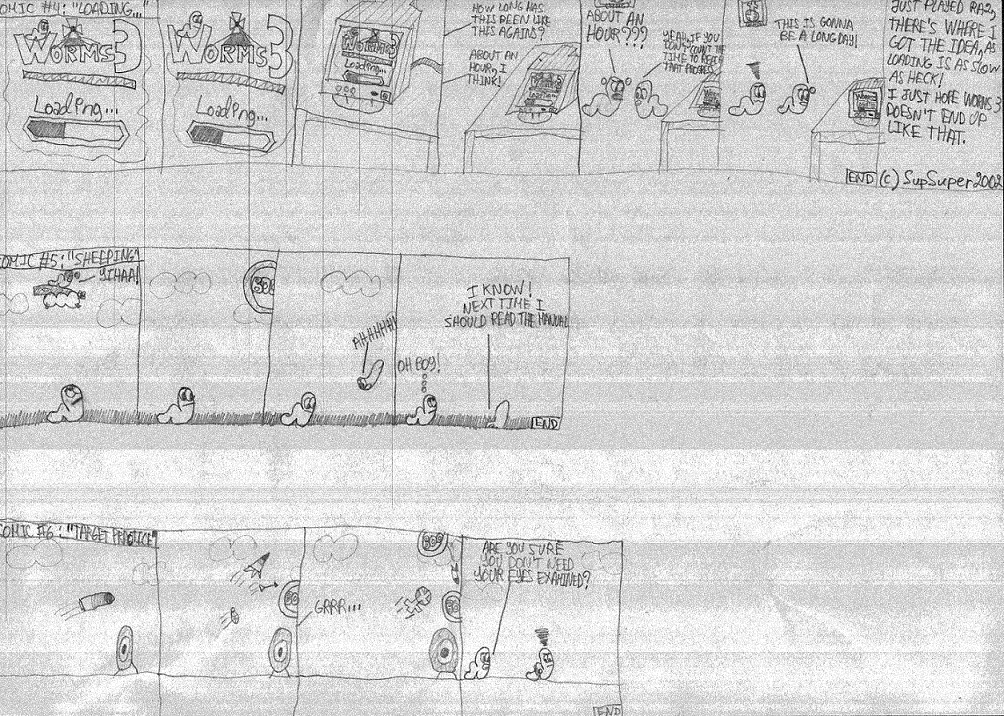 Comic Strips #4: "Loading...", #5: "Sheeping" and #6: "Target Practice"